Bunny Deli II
228 W 231st St, Bronx, NY 10463
Order now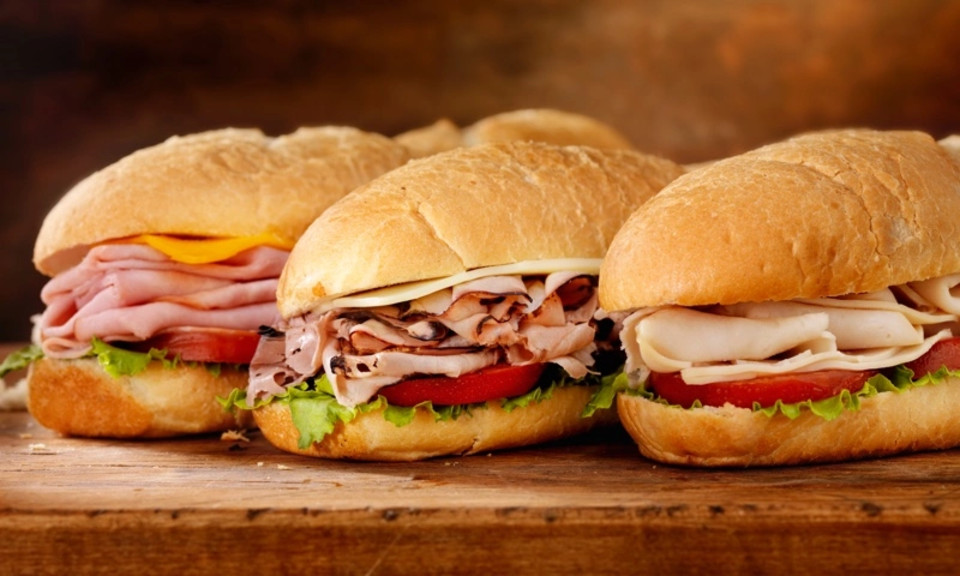 eitan
Bunny Deli is the quintessential definition of "biggest bang for your buck." The food is always AT LEAST 4/5, the service is always a pleasure to deal with (very prompt delivery), and the price is unbeatable. I've been ordering here for some time now and have ordered breakfast, lunch, and dinner, and time and time again, BD had shown its versatility. I've only waited a long time to rate them because I was sure they would some how slip like many resturants in the area, but that day has not come. This place needs to be in your "go to" list. My only complaint is that I wish they were open 24 hrs a day. I feel like they could profit from the college. Keep up the amazing work!
Heidy
Great selection of food and beverages. I order from here every other day. The heroes, omelette and smoothies are great. Price is superb and the delivery is fast. Only once I ordered from this Restaurant that part of my order was missing. I called them and they where very nice, sent the rest of my order in less that 10 minutes. Apologized profusely. Will continue to order.
Melina
I have to start by saying WOW! I would have never thought a simple grilled cheese sandwich could be so good & this one is by far the best Ive ever had! The presentation was excellent and the flavor outstanding! Not to mention the staff was nice & courteous. I will certainly be ordering from here again when Im around the area. Loved it!
Neia
So far everything Ive had has been surprisingly good. I say surprisingly because it was better than I expected. I had expectations of mediocrity but it was really good and reasonably priced. So far Ive had the cheeseburger, fries, and chicken Caesar salad with feta added. I would def order again. And it came in half the estimated time.
Emily
Insanely fast, insanely cheap, insanely good!!

I order from this place several times per week, and it never fails to amaze me that I've never had a single bad order. Their cheeseburgers are to die for, and cheap! Amazing. These guys are my favorite on Grubhub. The sandwiches are also really excellent.
Michael
This is the best deli in the Riverdale-Kingsbridge area. Excellent Sandwiches with fully stocked Boar's Head deli. Knowledgeable deli staff and creative cooks.

Breakfast options abound. are good. Great egg and cheddar. Ask for the "Special" Atlantic Nova on a bagel with a smear of cream cheese for breakfast. Hot coffee. Crispy bacon.

Lunch includes hot food bar with delicious eats such as brisket, baked chicken, tilapia and fresh vegetables. You can also order pizza from Bunny Deli II. I wish they'd bring back the "1.00" slice at lunch special, but the pie is tasty.

Fast and friendly service. Thumbs way up!
Amanda
Bunny Deli performs some kind of black magic, that is the only thing that can explain how their fries are literally ALWAYS perfectly hot and so crispy.. NEVER cold or soggy! Food is delicious, large portions, delivery is always SUPER fast (and friendly!), and the prices are cheap. Always my go-to, a hidden gem in the Bronx!
Jessica
I love their California omelet! everything is always fresh and delicious from them. I also love their burger and fry combos the fries are never soggy they always come hot and crispy! Their pricing is also cheap and you get big portions. I would really recommend them for Breakfast Lunch or Dinner! They are always great!!
Christine
Great Deli with an equally great selection of food. Breakfast and brunch are always stellar and food comes as you order it. Fresh squeezed juice is actually strained so that the seeds are floating in it, like some other Deli in the area that shall remain nameless. Delivery guys are on point and the staff is as well.
Blake
I order from them all the time. Their menu is great and the service is even better. Delivery is always on time. Prices are very inexpensive. Anywhere from warm fresh waffles to a well done sizzling juicy hamburger, they have you covered so don't hesitate to place your order now. I know I won't.
About us
Breakfast, Deli, Dinner, Lunch Specials, Sandwiches
Today

Delivery: 6:00 AM - 11:30 PM

Takeout: 6:00 AM - 11:30 PM

Delivery

Monday:

6:00 AM - 11:30 PM

Tuesday:

6:00 AM - 11:30 PM

Wednesday:

6:00 AM - 11:30 PM

Thursday:

6:00 AM - 11:30 PM

Friday:

6:00 AM - 11:30 PM

Saturday:

6:00 AM - 11:30 PM

Sunday:

6:00 AM - 10:00 PM

Takeout

Monday:

6:00 AM - 11:30 PM

Tuesday:

6:00 AM - 11:30 PM

Wednesday:

6:00 AM - 11:30 PM

Thursday:

6:00 AM - 11:30 PM

Friday:

6:00 AM - 11:30 PM

Saturday:

6:00 AM - 11:30 PM

Sunday:

6:00 AM - 10:00 PM